Level 3 Paediatric First Aid
This course meets the requirements of the EYFS, Ofsted and local authorities.
The course focuses on emergency scenarios faced by professionals including primary school teachers, play scheme workers, childminders and other child care workers.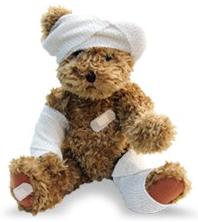 The course syllabus has been designed in accordance with the UK resuscitation guidelines (2010). This certificate is Ofqual Accreditation and can also be used as evidence towards NVQ's in Childcare and Education.
Please ask about our 1 day Emergency Paediatric First Aid
Allergic Reaction
Amputation
Asthma
Bleeding
Broken Bones
Burns / Scalds
Chocking
CPR
Croup
Diabetes
Drowning
Electric Shock
Epilepsy
2015 New Guidelines

Eye Injuries
Head Injuries
Heat Stroke
Hypothermia

Meningitis
Nosebleeds
Poisoning
Recovery Position
Shock
Sickle Cell
Smoke Inhalation
Spinal Injuries
Sprains and Strains
And more..

Each person will receive there own course book and on completion an A4 certificate plus more

2 day course (or for private booking can be split into smaller sessions)
Minimum of 1 person and maximum of 12 per Instructor
£70 per person

Why Not get a group of you at your own venue..!
Group booking prices start from as little as £45 per person*




*Discounted Prices are subject to numbers, location , time of course and venue being provided.